Strategic machine tool partnership doubles capacity at watchmaker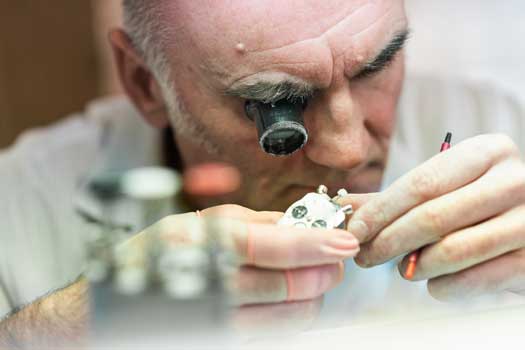 British luxury watch manufacturer Bremont made the most of Sandvik Coromant Capto® and DMG MORI's strategic partnership as it introduced a turnkey manufacturing cell to double capacity at its factory.
Luxury watchmaker Bremont Watch Company is a true British manufacturing success story.
Founded by brothers Nick and Giles English in 2002, the company specialises in making chronometer certified, aviation-themed timepieces that are painstakingly assembled and pressure and quality tested at Bremont's purposebuilt headquarters in Henley-on-Thames, Oxfordshire.
The British military is a key customer, with watches such as the Argonaut finding favour among servicemen and women plus members of the Royal Air Force. Many watches are customised for specific units and regiments, and demand for the company's designs, which retail from around £3,000 to £25,000, is growing.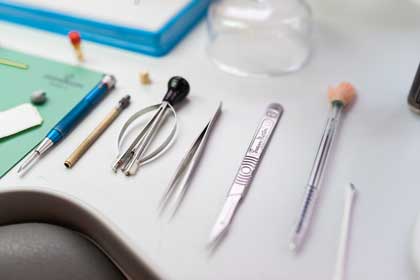 That means Bremont's dedicated manufacturing facility, located a few minutes' drive from the HQ, is very busy. The factory has recently been able to double production capacity to make stainless steel top bezels, mid-sections and casings for six new watch designs. This is thanks to the introduction of a state-of-the-art 5-axis NTX 1000 machining centre from DMG MORI, using Sandvik Coromant Capto® tooling.
The project was six months in the making, explains Mathew Bates, a machine tool investment specialist from Sandvik Coromant Capto®'s UK Machine Tool Solutions team. "From the beginning, the objective was to deliver a 'right first time' solution," explains Bates. "We wanted Bremont to be able to use the new system straight away."
That meant working closely with engineers at machine tool manufacturer DMG MORI to select the appropriate tooling for the job. "We knew we had six new watches to make," says Bates. "Once drawings became available, we met with DMG MORI's application engineers to draw up a list of standard tools to use and decide where non-standard tooling was needed."
Bremont watches feature minute threads and chamfers, which sometimes require specialised tools. For one project, for example, Bates was able to track down the only company in the UK able to supply a particular type of tap. "When you are manufacturing something big, there is a lot more choice in terms of the tooling available," he explains. "With something so small, you are limited in what you can use."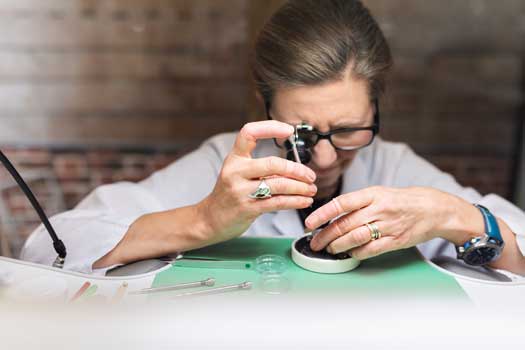 The DMG MORI NTX 1000 was installed containing a carousel of 30 tools specifically chosen for the job, with the option to expand to up to 76 tools. The Sandvik Coromant Capto® tool holder design was used. The twin-spindle machine is capable of both turning and simultaneous high-speed 5-axis milling. The system now machines from stainless steel bar to finished component without operator intervention, around the clock.
Frederick Shortt, applications manager at DMG MORI, explains that specialised work holding had to be designed and manufactured by a supplier for the NTX 1000 sub-spindle for the Bremont manufacturing processes. His engineering team spent time programming the machine with an offline CAM system and simulating the NC code produced in Vericut. "We spent a lot of time working on this before we went on-site. With Sandvik Coromant Capto®, we were able to streamline the number of tools required, so Bremont only bought what it needed."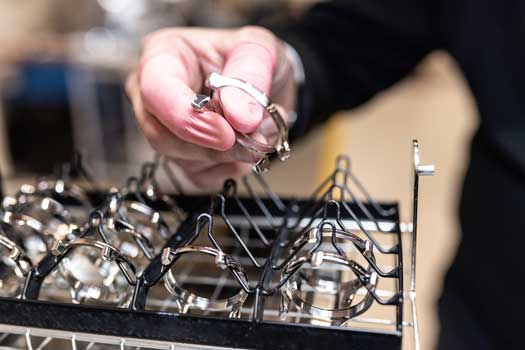 This combined effort has meant teething problems have been kept to a minimum, and a rapid return on Bremont's £500,000 investment is expected. James Rhys-Davies, Strategic Relations Director, North Europe at Sandvik Coromant Capto®, says that implementing turnkey manufacturing solutions such as this is on the increase. "Although the upfront cost is sometimes higher, the benefits of a rapid ROI and the maximisation of machine uptime make turnkey manufacturing cells a highly attractive option, as the cost per part is typically much lower," he says.
Once the new machine had been installed, Bremont was able to start full production of watch components immediately, exactly as planned.
Malcolm Kent, Bremont manufacturing manager, has been delighted with the results. "We've been surprised with how easy it is to produce components," he says. "We were struggling to keep up with demand from Henley. Now we are asking them for more work, and that is the way it should be."