Automation for the People
igus has embraced robotics in its product range and on its shop floor. Now, the Northampton-based manufacturer wants to democratise automation by making it available to a broader range of companies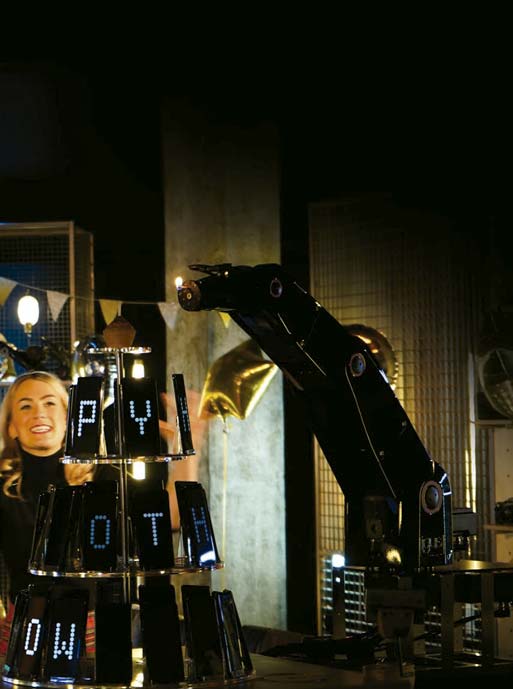 The march of the robots is well and truly underway, as a growing number of industrial organisations embrace automation as a means of improving efficiencies and lowering costs. 
For Northampton-based manufacturer igus, the development of robotic technology has had a dramatic impact in several areas of its business, transforming both the types of products it sells and the way that its production processes are carried out. Indeed, over the past couple of years alone , the company has emerged as a major manufacturer of low-cost robotic arms, while automation has helped it to improve product quality and reduce lead times significantly. 
For Matthew Aldridge, managing director of igus UK, the adoption of robotic technology has become a key trend in the manufacturing sector, with digitalisation acting as a primary means of boosting productivity. 
"A few years ago, our sole focus was on selling plastic bearings, energy chains and cables with little assembly work. More recently, we have stepped into robotics and automation based on our component parts and are now investing in automation ourselves to enable us to carry out assembly within the UK." 
"As a country, we need to invest more in automation to enable us to compete more effectively on a world stage. At igus, we believe robotics can provide a flexible and scalable solution in the era of Industry 4.0, providing manufacturers with a means of creating new value while freeing up employees to perform more added-value tasks." 
At igus, the journey to a more automated future has been evidenced by the development of the robolink modular robotic system, which allows companies to automate workflows quickly and easily. Articulated arms in various lengths and sizes can be equipped with a wide range of tools such as grippers, suction cups and cameras, providing a highly configurable solution. 
Robotics in action 
The versatile nature of igus' robotics was highlighted recently when the company was asked by Channel 5's long-running technology programme The Gadget Show to help celebrate its impending 400th episode by supplying a low-cost arm that could strike a match and light a candle on a cake. As a result, igus supplied its robolink DP, a new 4 degrees of freedom (DOF) robot that can carry a payload of 3kg with a reach of 790mm.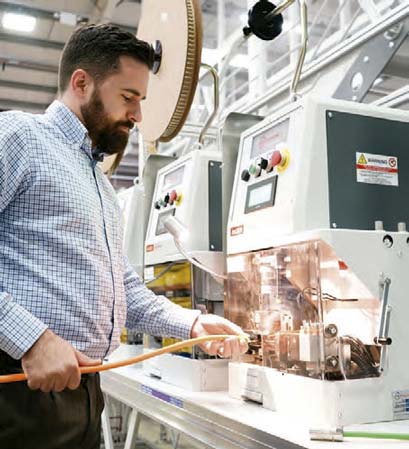 After performing some initial testing at the factory in Northampton, igus engineers were present on the day of filming, overseeing variables such as cake position, matchbox position and even the air conditioning in the studio. "The robot was programmed to perfection," says Aldridge, "gently striking the match and slowly raising it to light the candle on top of the 3D printed edible cak e. It was a privilege to be involved in the show, and the whole task highlighted the flexibility of these low-cost, modular arms." 
Looking forward, igus is continuing to invest in its range of automation solutions, establishing a new open platform called RBTX that brings together users and suppliers of associated robotic technologies such as end effectors, control systems and pneumatics. This online resource will provide a single marketplace for lowcost robotics, allowing customers to save time and money when sourcing compatible components, says igus. 
"RBTX will give customers the confidence to buy robotic solutions for just about any application," says Aldridge. "In every case, the products available on the platform will be fully compatible with igus products, meaning that we can offer low-cost turnkey solutions without any fuss." 
Powering new processes 
The journey to automation hasn't been restricted to products alone. igus has also been investing heavily in new equipment to allow it to streamline its production processes. 
Historically, the company has assembled its readycable range of harnessed cables manually by cutting back the outer jacket, teasing out the shielding, then stripping the jackets off each of the inner cores and adding crimps. This is an intricate, time consuming and laborious process. More recently, the company has installed an automated assembly line at its Northampton plant, allowing it to ship harnessed cables within 24 hours of order placement. 
"This type of work had always been done by hand," says Aldridge, "but lead times for harnessed cables had been creeping up across the industry. We spotted a gap in the market for faster delivery and have spent hundreds of thousands of pounds on a bank of machines to automate this process, cutting lead times from six or even ten weeks down to 24 hours. The chainflex cable is cut to length from our extensive stock, and all common connector components are available ex stock." 
The fully automated procedure is not only quicker, but can also deliver higher levels of predictability and reliability, resulting in 100% quality of assembly. With manual assembly, there was always the slim chance of a quality issue, which used to get picked up at the testing stage. But, says igus, with the new automated operations, the quality is perfect every time, and each cable comes with guaranteed service life. 
Robots won't replace workers 
The investment in the new equipment represents igus' commitment to the power of automation. Yet that belief does not come at the cost of people within its plant. Quite the opposite, in fact. Several employees have been freed up from repetitive tasks and deployed in other areas where they can bring new value to the business. 
"It is a misconception that automation always leads to the shedding of jobs as robots inevitably replace people," adds Aldridge. "The introduction of the new automated assembly line has, in fact, allowed us to grow our business in other areas, creating new jobs on the production line. Robots and people are complementary, bringing very different types of skills to an organisation. 
That's one of the positive messages around igus' journey to automation, adds Aldridge. "This whole process has helped us to re-shape the business, embracing the advantages of new technology to become fit for the future. Ultimately, automation is a force for good and will help us to build a more sustainable future."