DELIVERING CERTAINTY IN AN UNCERTAIN WORLD 
Alloy Wire International (AWI) is looking to reinforce its industryleading reputation with global manufacturers by targeting them with its largest ever range of Exotic nickel alloys, including Inconel, Nimonic, Phynox and MP35N.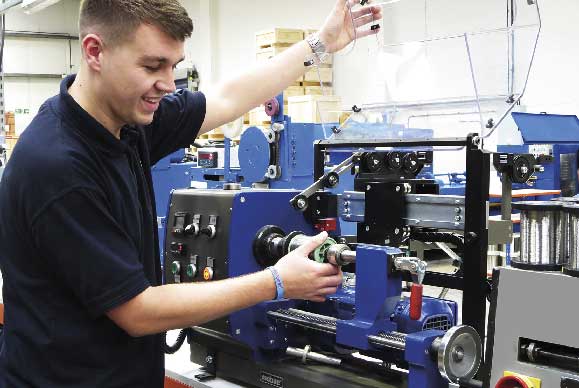 The company, which is on course for a record-breaking £12m year, continues to deliver the best solutions for customers looking for high quality nickel alloys for use in the automotive, aerospace, chemical, motorsport, nuclear and oil and gas sectors.
AWI's campaign – 'Certainty in an Uncertain World' – has been an overwhelming success and highlights its ability to make spring wire with a soap coating and consistent temper to order in just three weeks, using its huge stock range that now exceeds 200 tonnes.
Desire for the firm's friendly technical support service also continues to grow at pace. Recent recruitment has seen it strengthen its technical team and Quality Department to ensure it is well placed to discuss material application and to help solve potential manufacturing situations around the need for wire to work in corrosive environments and high temperatures.
Angus Hogarth, Sales Director at AWI, commented: "2019 has been fantastic for us. Our ability to react quickly to customer needs has helped us grow our existing accounts, as well as picking up many new clients – this is right from the initial quoting stage and offering technical support to responding to queries in a timely fashion."
He continued: "We understand exactly what they need and supply exactly how they want it." Almost 75 years of manufacturing precision cold drawn round wire and cold rolled sections has given Alloy Wire International a unique insight into its global customer base and how customers like to receive their material, whether that is in an order quantity of three metres or three tonnes.
This knowledge allows it to alter the manufacturing processes to give the client a bespoke design solution and, through a combination of cold work and heat treatment, supply a product that will achieve the required properties for their finished product. For example, a spring. In such cases, AWI perform capability tests on samples and report results to demonstrate the material's ability to achieve their required properties.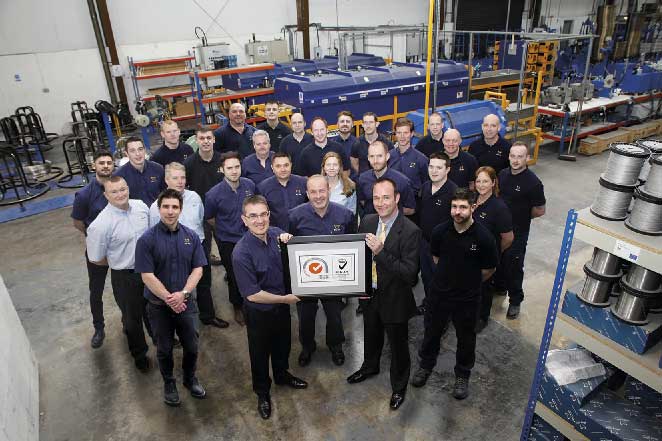 Angus went on to add: "For high temperature resistance in both static and dynamic applications, we can offer a wide range of alloys, including Inconels, Nimonics, Rene 41 and Waspaloy, whilst customers looking for corrosion resistance can choose from materials, such as Hastelloys, Monel, MP35N and Phynox."
About AWI 
Operating across 55 countries worldwide, Alloy Wire International makes round, flat and profile wire in a range of material that continues to grow, with more than 60 currently available to choose from, each offering superior corrosion resistance and/or excellent performance at high temperatures.
In order to build on year-on-year growth, the company has also invested £250,000 into three new machines to boost speed, repeatable quality and capacity.
Angus concluded: "We know we can't be complacent with our achievements in 2019; there is a continuous need to focus on where the market is going and make sure we are at the forefront of any changes.
"The spend for this year will go towards bringing in new technology that will help us continue the production of high-quality wire – in varying sizes and volumes – even quicker.
"All of our 60 different Exotic alloys are DFARS compliant, of EU origin and, where raw material allows, can be supplied from as small as .001" (0.025mm) to as large as .827" (21mm) in diameter."
WEBSITE: www.alloywire.com
TWITTER: @alloywire