MANUFACTURING PROCESS CAPABILITY IS KEY FOR A COMPANY THAT SELLS PROCESS CAPABILITY 
Renishaw is a FTSE-250 listed company, headquartered in the UK, which performs most of its manufacturing in-house in the UK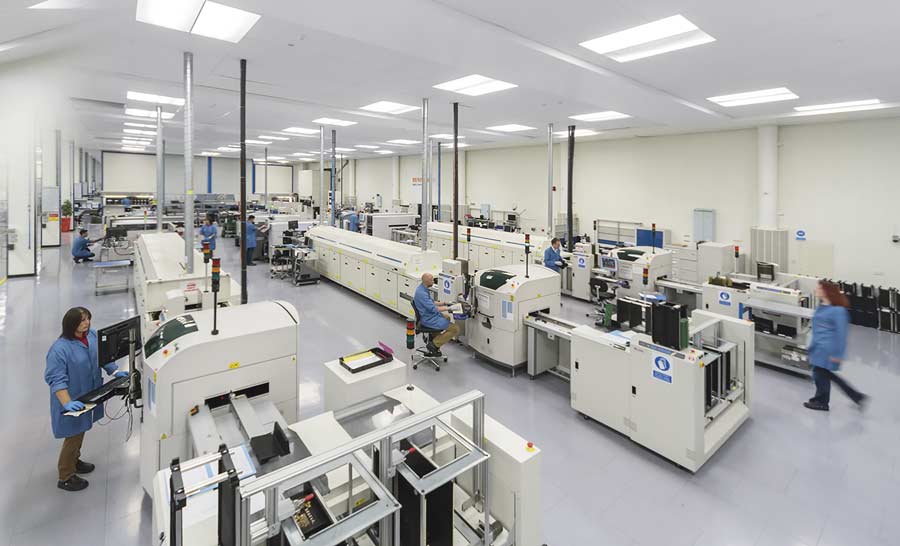 RENISHAW MANUFACTURING OPERATIONS ARE COMPLEX AND DIVERSE
They include component production, printed circuit board assembly / interconnection and product assembly across six major global sites; four in the UK.
Over 10,000 saleable products, 40,000+ inventory items, leadtimes of two weeks or less, high product complexity and volatile demand patterns. Production volumes from one-off to tens of thousands.
RENISHAW'S GOALS ARE ADVANCING OPERATIONAL PERFORMANCE FOR ITS CUSTOMERS:
Transforming manufacturing efficiency and raising product quality by achieving process capability
Maximising research capabilities
Improving medical procedures and patient outcomes
CUSTOMISATION
Some product ranges have extremely high numbers of variants, across many customers. Renishaw manufacturing processes are designed to achieve high levels of customisation to suit end-user requirements and to do so in leadtimes of 2 weeks or less.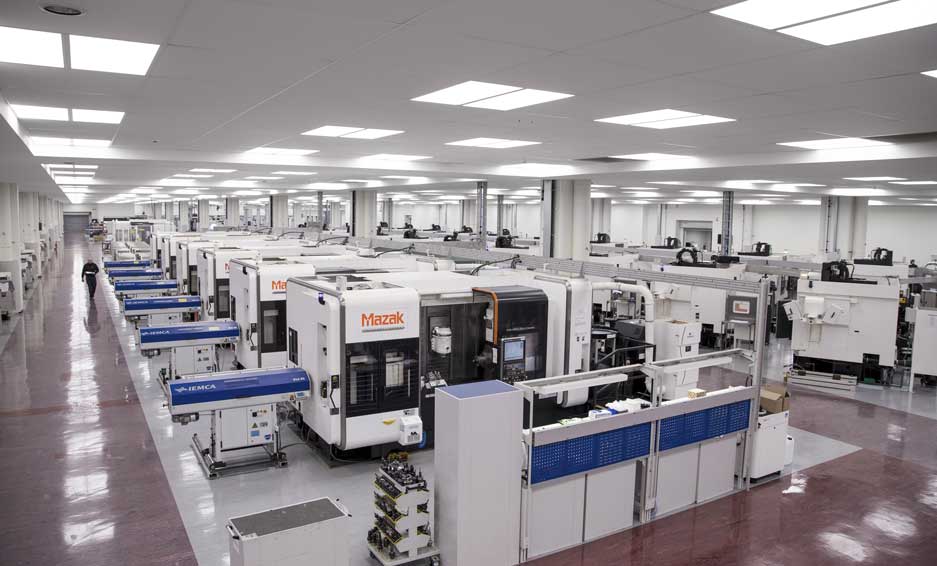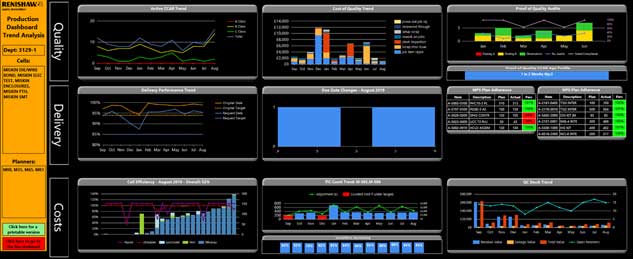 PRODUCT CONFIGURATION
On more complex systems (such as RenAM metal additive manufacturing/3D printing systems) high component count and multiple sub-systems require integration and machine configuration to customer specification.
LIVE DASHBOARDS
These are employed across the manufacturing areas. Automated real-time data views are constructed to enable the different levels of the manufacturing organisation (executive, business unit, production cell) to make informed and prompt decisions. They also perform trend analysis for improvement.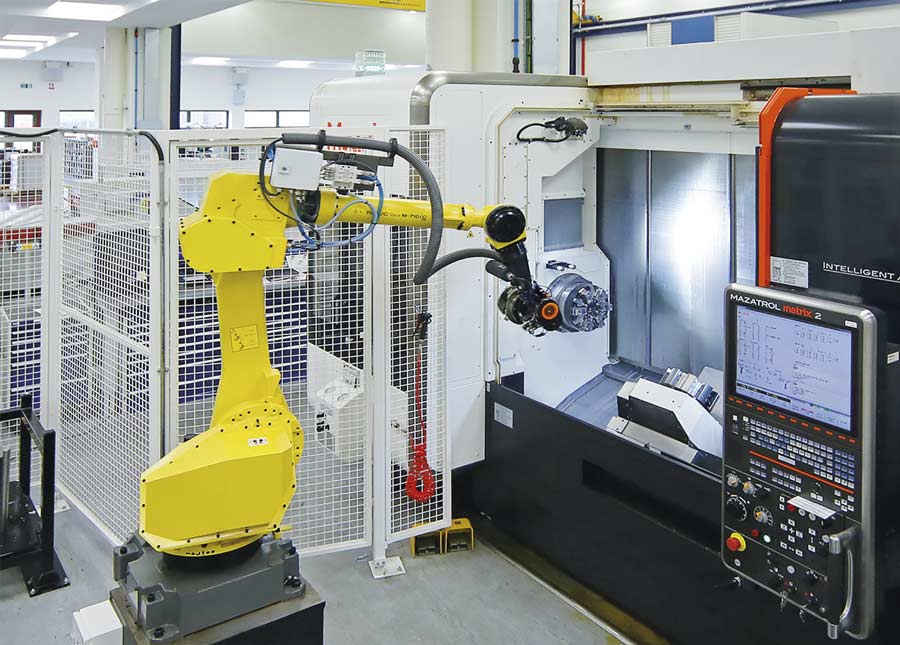 IN-CONTROL AND HIGHLY EFFICIENT MANUFACTURING PROCESSES ACROSS ALL AREAS 
RAMTIC, the in-house designed flexible component machining system operates with a 10:1 machine to person ratio and integrated Renishaw probing process control, to provide highly capable and automated printed circuit board assembly and test processes.
Process validation & verification 
With systems and procedures integral to operations, a focus on understanding and eliminating or managing real-world variation
DESIGNING FOR MANUFACTURING CAPABILITY
Early manufacturing involvement in the new product development (NPD) process, guiding development to employ manufacturing processes with established capability and to justify and manage expansion of the manufacturing process portfolio.
Dedicated NPD prototyping and production facilities to minimise development leadtimes.