Above: Firing growth : Metal extraction at LCM's Ellesmere Port plant
LESS COMMON METALS REVEALS ITS SecREEts
How one UK company's sophisticated rare earth alloy manufacturing capabilities are helping Europe fight back against the dominance of the Chinese market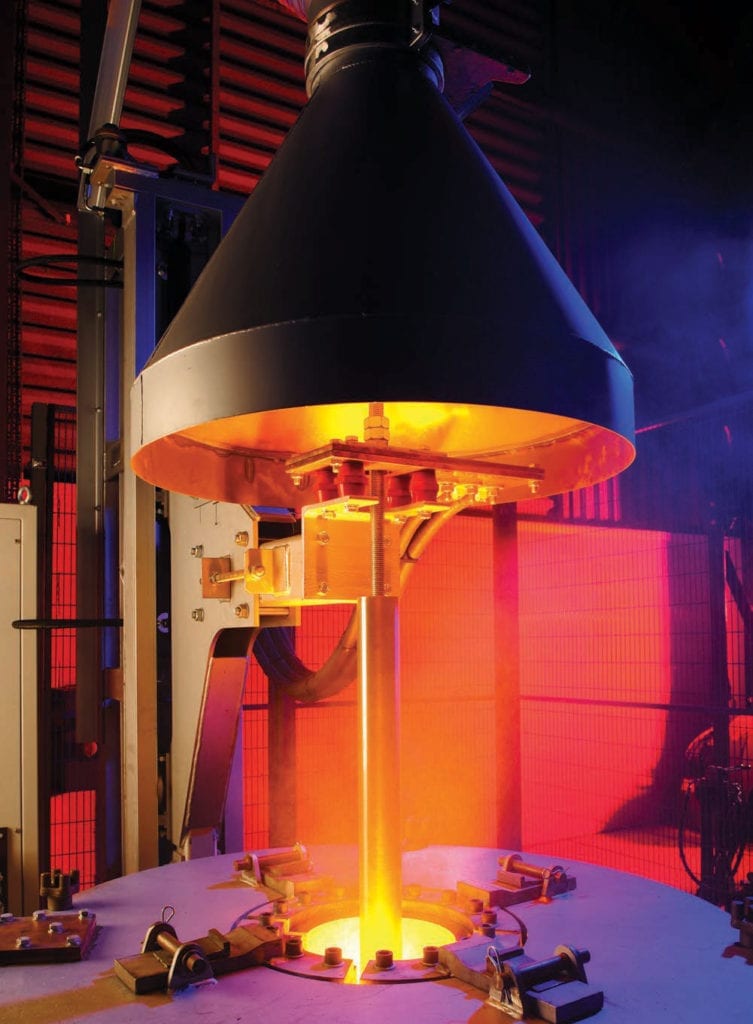 Where there's a motor, there's a magnet. And where there's a magnet, there is almost inevitably a Rare Earth Element (REE). REEs are critical elements in everything from wind turbines to hybrid vehicle drives, computer hard drives to mobile phone signal processors. The challenge for manufacturers, however, is that each of these elements typically occurs in low grade deposits in association with other materials. They are hard to process and, to date, no one has been quite so prolific in processing as the Chinese.
For many original equipment manufacturers (OEMs), over-reliance on the Chinese market presents a risk to business continuity. What they need is an alternative source of REEs, together with facilities capable of processing them into the added-value components needed for the various hi-tech applications.
For 27 years, Ellesmere Port-based Less Common Metals (LCM) has been a key link in the non-Chinese added-value supply chain.
SecREEts
Now the company's track record of innovation and integrity has seen it join the SecREEts (Secure European Critical Rare Earth Elements) project, a €17 million initiative to establish an integrated European rare earth supply chain to protect Europe's manufacturers.
"Finding a stable, secure supply of REEs is a major concern for European manufacturers," says Ian Higgins, LCM's Managing Director with more than a quarter of a century in the rare earth industry. "REEs are a vital ingredient for a strong manufacturing base. As the electric vehicles market becomes established, for example, that requirement only grows."
Yet for LCM's clients, REEs at any cost is not an option. "Our clients also demand ethically sourced REEs so that we can minimise the industry's impact on the environment," Ian explains.
The SecREEts project is pioneering new ways to deliver ethically sourced REEs. Right now, LCM is involved in the project to process the elements extracted from fertilisers. Already, the project is supporting the equivalent of 5.5 full-time jobs. Full commercial exploitation of the new process could create 40+ new jobs. "REEs are essential to manufacturing across Europe," says Ian. "And it is companies like LCM and projects like SecREEts that are ensuring stable, ethical supplies remain intact." 

LESS COMMON FACTS ABOUT RARE EARTH ELEMENTS (REEs)
Rare earth elements aren't actually rare, but they are difficult to access
The least abundant REE is 200 times more common than gold
There is no precise scientific definition of rare earth elements…
Meaning that 14, 15, 16 or 17 elements may be classed as REEs depending on definition
One REE, Promethium, does not exist in nature