As for many industries, Brexit nervousness hung over the UK aerospace sector for much of 2019.
BY MURDO MORRISON
Early in the year, Tom Enders, the departing chief executive of Airbus, repeated his warning that Europe's biggest aircraft-maker would consider pulling out of the UK – where it designs and builds wings for every Airbus airliner – in the event of a no-deal Brexit. The ADS trade body said uncertainty over Brexit was putting the brakes on investment, including by SMEs, and blamed it for a series of quarterly falls in UK aerospace industrial output starting in 2018.
However, while keeping complex cross-Channel supply chains snaggle- free may be crucial to the prospects of UK aerospace manufacturers, the industry itself remains stubbornly global. Macroeconomic shifts – a reduction in China's appetite for airline travel, for instance – together with one-off events, such as the grounding of Boeing's top-selling 737 Max in March after two fatal crashes, and international investment decisions arguably play a much greater role in the fate of UK companies than any Brexit outcome.
Business as usual
The key mergers and acquisitions of 2019 illustrate that borderless nature of the industry. Northern Ireland's biggest industrial employer – the Bombardier aerostructures plant in Belfast – was sold in October to Spirit AeroSystems, a US company that used to be a division of Boeing. The Canadian group had owned the formerly state-owned Shorts for 30 years. The factory's main product is the composite wing for the A220; a small narrowbody airliner designed by Bombardier as the CSeries, now owned and built by Airbus in Quebec and Alabama.
Meanwhile, Cobham, the London-listed aerospace and defence technology firm that bears the name of its founder, pre-war aviation pioneer Sir Alan, and a major supplier to the UK military as well as governments around the world, was cleared for sale to US private equity firm Advent. It follows the purchase of another "crown jewel" of UK aerospace and automotive, GKN, by Melrose Capital in 2018, and a trio of acquisitions in recent years by Chinese investors in UK SMEs in the fast-growing segment of airliner interiors.
EU remains crucial
However, while many of the UK's aerospace and defence assets may be controlled from boardroom tables in Boston or Beijing, that link with Europe remains crucial. Airbus is the UK sector's third-largest employer, after Rolls-Royce and BAE Systems, and one of its biggest direct customers. Its design campus in Bristol and factory in Broughton, North Wales are centres of excellence for wings in a production empire that spans seven countries. And, although it is not Airbus-owned, the soon-to-be Spirit facility in Belfast designed and builds the innovative composite wings for the A220.
Some believe that "right" to remain champion of wing assembly could be threatened by a Brexit that takes the UK away from the Customs Union and Single Market. While such an eventuality would be unlikely to impact current programmes, it could be decisive to where the wings are designed and assembled for a future Airbus narrowbody. Such an aircraft – deploying technologies such as new-generation engines, composite wings, and automated production – is likely to be launched in the second half of the 2020s and enter service in the early 2030s, Airbus's new chief executive Guillaume Faury said in November.
Competition: for talent and for production
Airbus units in France, Germany and Spain – and the politicians who lobby for them – are already keen to snatch responsibility for wings from a post- Brexit UK. Bremen designs and builds high-lift systems for all Airbus wings; Stade produces the upper wing shell for the A350 widebody. Plants in Spain have established an expertise in composite structures over several decades. Currently, wing components manufactured in Airbus's facilities on the Continent are shipped to Broughton for final assembly. While Bristol is the centre of expertise for wing design, Airbus itself owns the intellectual property, and bright engineers, generally, are thought of as mobile assets.
Wing of Tomorrow and an Ace in the hole
That is why an Airbus technology demonstrator programme called Wing of Tomorrow is crucial to the UK's chances of remaining in pole position. A new hub at Broughton has been preparing carbonfibre wings for trials beginning in 2020. While composite wings have the benefit of being lighter and more fuel efficient, the challenge will not simply be designing a wing that works, but coming up with a production method able to turn out between 60 and 100 aircraft a month, at a cost comparable with traditional aluminium structures.
An ace up the UK's aerospace sector's sleeve is Belfast. After investing billions of pounds in designing a composite wing for the CSeries and a production hall for it, Bombardier in May announced it was putting the business – with a smaller aerostructures plant in Casablanca – up for sale. The CSeries, a bold attempt to take on the duopoly of Airbus and Boeing, was a gamble that failed for the Canadian company, which was forced to hand the keys (and debts) of the CSeries programme to Airbus for a token sum in 2017. It has been retrenching to its core activities of rail transportation and business jets since.
Raising spirits in Belfast
Spirit will inherit a factory that not only produces the wing for the A220 but owns technology – such as a patented resin transfer-injection process – that could be key to the design of a wing for an all-new larger narrowbody. Belfast is Airbus's only third-party wing shop; it also produces structures for Bombardier corporate jets such as the new, longrange Global 7500 and gives Spirit a direct route into Airbus's first-tier supply base, lessening the Wichita-based company's dependence on former parent Boeing.
Aided by European and UK research funding, the Belfast operation has worked with researchers at Queen's University and local SMEs on resin-injection technologies to create a cluster of competence in composite structures in the province [see box]. Speaking before the sale, Michael Ryan, the Belfast-based chief operating officer of Bombardier's aerostructures business, said that the plant's 40-year know-how in composites puts it in prime position to win a major role in any future Airbus wing programme. "This is an opportunity we need to grab," he noted.
Airbus benefitting from Boeing's ill wind…
The grounding of the 737 Max 9 has been near-catastrophic for Boeing, in terms of lost revenues, potential compensation claims from airlines, and reputation. While this has had an effect on Boeing's global supply chain, including in the UK, a beneficiary has been Airbus. Its rival A320neo overtook the Boeing 737 in terms of total orders in 2019, despite a 20-year head-start for the Americans. The original version of the Boeing narrowbody emerged in the mid-1960s, two decades before its European competitor.
Before the Max crisis, both Airbus and Boeing had been pushing monthly production of their single-aisle families towards "rate 60" by the early 2020s. This unprecedented output has been driven largely by demand by emerging airlines in Asia, but also from carriers keen to replace legacy 737s and A320s with the more modern, fuel-efficient Max and Neo variants, which comes with CFM International LEAP engines in the case of Boeing, or a choice between LEAP and geared-turbofans from Pratt & Whitney in Airbus's.
While Max orders have slowed to a trickle, and production been scaled back with Boeing unable to deliver finished aircraft, Airbus has continued to crank up. It delivered its 1000th example of the Neo in October, although it has been limited in its ability to scale up faster by an already straining supply chain. With Boeing's 777X successor to its successful 777-300ER widebody delayed, Airbus's competing A350 XWB is also benefiting and the A220 has begun to attract more interest than under Bombardier, helped by Airbus's ability to offer deeper discounts.
…but challenges remain
The downsides for Airbus have been its slow-selling A330neo (a re-engined version of its small widebody that competes with the popular Boeing 787 Dreamliner) and, of course, the A380. Dubai-based Emirates had been single-handedly keeping production of the world's largest airliner alive after a small flurry of orders in its early years from the likes of Singapore Airlines and Air France dried up but in January the board in Toulouse gave up the fight and cancelled the programme, after Emirates agreed to transfer most of its outstanding orders to the A350.
Tempest fugit
On the military side, the Tempest, a "next generation" fighter study announced by the government in 2018 and intended to be fielded by the mid-2030s, is the great hope for UK Ministry of Defence and industry as programmes such as the four-nation Eurofighter Typhoon and BAE Systems Hawk jet trainer near the end of their production life. The UK was this year joined as a partner by Sweden and Italy and its defence industry champions. It followed a decision by France, Germany and Spain to cooperate on a future European fighter to take on the mantle from the Typhoon and France's Dassault Rafale.
Team Tempest Future Combat Aircraft System concept.
Team Tempest – the UK industrial grouping behind the project – will present a business case to the government in 2020 to kick-start the next stage of development. And while the mid-2030s might seem like a long way off, fighter aircraft programmes can sustain a nation's skills base and thousands of highly-paid jobs for a generation or more. Politicans love them not just for domestic security, export, and prestige reasons, but because they are less transferable than their commercial aviation equivalents. While Airbus wing production could be shipped to Germany or even around the world, defence programmes are for keeps, with the IP a jealously-protected national asset.
Team Tempest Future Combat Aircraft System concept.
Airbus' A380 superjumbo jetliner
The quiet, roomy, comfortable A380 is an airliner more loved by passengers than its operators, most of whom have struggled to make the four-engined, 550-seater deliver on its economics on all but a handful of routes. The final delivery of the double-deck "superjumbo" will be in 2021, although the last
845m2 wing will depart Broughton on its long journey by barge and road to Toulouse some time in 2020, ending a 14-year production run for the largest and most complex aircraft wing ever designed. It will leave the A380 wing assembly building redundant, although demand from Airbus for its other programmes means another use will fast be found for the space and staff.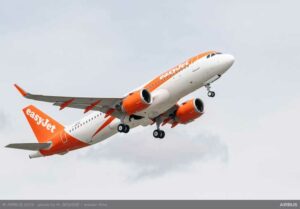 QUEEN'S AWARD FOR CHESHIRE COMPANY
Airbus's facilities in Bristol and Broughton, together with tier one aerostructures players such as GKN and Bombardier Belfast (soon to be Spirit AeroSystems), will be at the forefront of the battle to keep the UK as the aircraft manufacturer's wing centre of excellence. Development work on the Wing of Tomorrow programme stretches down the supply chain. County Down-based Denroy Plastics is taking part in a two-year research agreement with Airbus to design and produce small plastic parts for a prototype composite narrowbody wing.
Chief executive Kevin McNamee says the company (which is also behind a brand of hard-wearing brushes for professional hairdressers) has been a supplier to Airbus for over 20 years.
"Denroy has invested significantly in recent years in developing advanced plastics and composite design and processing capability and we are confident that we can apply this technology to the Wing of Tomorrow programme aimed at creating revolutionary new architectures for carbon wings in order to improve the overall eco-efficiency of Airbus aircraft performance," he says.