After two decades of growth and expansion, the UK's auto industry faced a tough year in 2019. 2020 will see some uncertainties persist and the continued rise of electric and hybrid vehicles.
David Bailey Professor of Business Economics at Birmingham Business School.
It was a turbulent year for UK automotive. The year started with a slew of bad news. Jaguar Land Rover announced that it would shed up to 4500 workers on top of the 1400 lost in 2018. The news came as a major blow and showed the scale of the challenges that JLR faced. Like much of auto industry, JLR faced a 'triple whammy' of declining sales in China, as the world's largest car market contracted after 20 years of breakneck growth; a massive shift away from diesels across Europe in the wake of the VW 'Dieselgate' scandal; and Brexit uncertainty slowing the UK market and investment.
Bad news kept rolling in with confirmation that Honda was shutting its Swindon plant and Ford its Bridgend plant, while Nissan reversed its decision to build the XTrail model at Sunderland from 2020.
Both output and sales fell through the year. Sales had fallen by 2.7% through to December and output by 14.4% through to October.
Diesel's decline
Diesels again took a bashing in 2019, with sales down by another 27% through to November, after hefty falls in 2017 and 2018. By the latter part of the year, diesels accounted for a UK market share below 24%, down from over 50% back in 2015, with a similar ongoing collapse across much of Europe.
Ford confirmed that its Bridgend plant, which had only recently started production of the 1.5ltr version of the Dragon engine, would close.
Brunel University's BCAST Advanced Metal Processing Centre is collaborating with a number of auto manufacturers in research & development of sustainable vehicles, using new and upgraded metal alloys.
There's little sign of this decline coming to an end. Post 'dieselgate', consumers are turned off by tighter regulation in cities, new tax rates on diesels, lower resale values, tighter 'real world' testing and the rising costs of new diesel technology needed to meet regulations.
While the industry has criticised the confused stance of government, the industry itself is still failing to get over a convincing message on which diesels are clean. Consumers have not surprisingly turned away.
Expect the collapse to continue; diesel's share could be below 15% by 2025, especially as electric and hybrid cars take off.
Electrifying news
Alternatively fuelled vehicles are very much on the rise, taking over 10% of the UK new car market in recent months. Plug-in battery electric and hybrid car sales continue to grow rapidly, albeit from a low level; hybrids are increasingly seen as mainstream, as seen in the latest Range Rover Evoque, for example.
Amidst the general gloom prevailing in the industry it was heartening to see JLR's heavy investment at Castle Bromwich to make the new electric XJ model, as well as investment in battery assembly at Hams Hall.
JLR's electric investment came hot on the heels of its successful foray into electric car production with its award winning i-Pace model; it made up over 10% of Jaguar brand sales in recent months.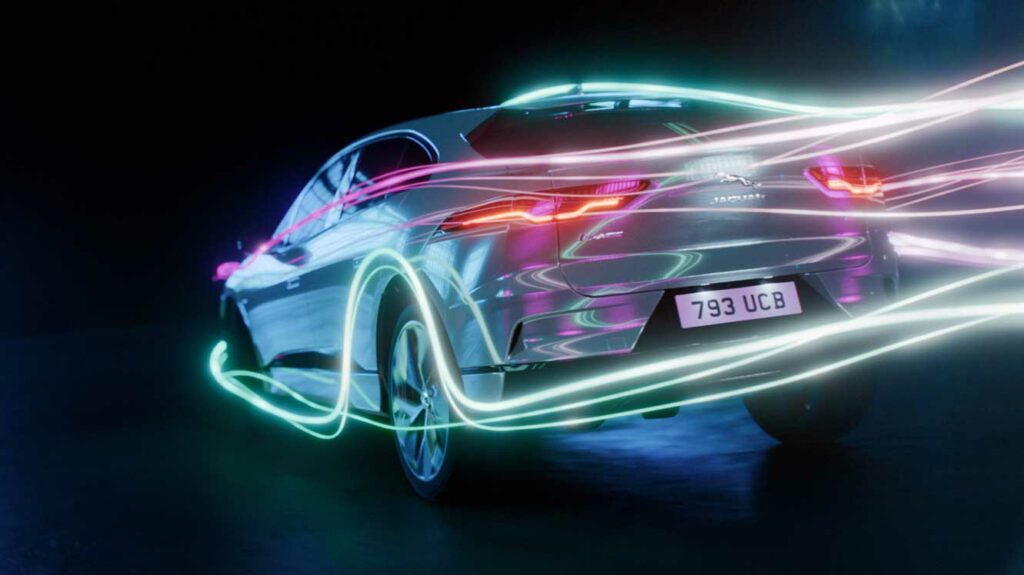 While EVs are on the up, the UK is lagging in terms of take-up as compared with some other EU countries. Reductions to subsidies for buying EVs and a patchy charging infrastructure haven't helped, although a cut in Benefit-in-Kind tax rates should spur corporate EV take-up in 2020. A much more holistic policy approach is needed to help the industry, according to Steve Turner, Assistant General Secretary at Unite the Union.
"We need a much more ambitious policy approach to drive electrification and EV take up, covering technology, skills, the supply chain as well as infrastructure and incentives to drive low carbon vehicles," he says. "There needs to be a much clearer destination of travel and a long-term commitment to make the switch. Messing around with tax rates and cutting subsidies for EVs really hasn't helped. That needs to change".
More collaboration likely
Along with much of the industry, JLR faces higher research and development costs going forward as transport transforms towards autonomous, connected and electric vehicles. The global industry is facing squeezed profits because of these higher costs.
Not surprisingly, JLR announced a long-term collaboration with BMW. The partnership, initially focusing on new electric motor technology, has been extended into combustion engine development, with rumours of platform sharing to develop smaller model. This all makes sense given the heavy investment in new technologies needed as the industry shifts over to EVs.
Indeed, when even giants like VW and Ford are having to team up to develop new electric cars, one wonders for how long JLR can continue to go it alone. Expect more partnerships and tie-ups going forward.
A greater effort to reduce the carbon footprint of the automotive industry has driven greater innovation in terms of the design, sustainability and manufacture of vehicles. Legislation to help facilitate the roll out of hybrid and electric vehicles has been a key component of this," Stuart Young, Chair of the Automotive Group at Gowling WLG notes.
"While the future is getting harder to predict, the industry's efforts to adapt to fast-changing customer needs, and wider environmental requirements, is a key component of its future survival and ability to weather the storm. Global collaboration, as well as competition, is at the heart of this, as automotive manufacturers focus more heavily on the three pillars of customer satisfaction where automotive is concerned: innovation, digitisation and automation.
DBX production starts
It was a similar story at Aston Martin, where the firm has developed increasingly close links with Daimler to use components and engines, as in Aston's foray into the crossover market with the new DBX, which is now in production. The car is critical for the firm's future and could double Aston's annual output and sales.
In so doing it may buy the firm more time as an independent player after a disastrous IPO in late 2018 and recent losses. That in turn may encourage new investors to back the firm. Whether the firm can survive longer term remains the big question, though.
Brexit Blues
Investments by JLR and Aston Martin stood out as positive stories while auto industry investment more generally stalled amidst Brexit uncertainty over the nature of the future trading relationship with the EU.
"Brexit uncertainty has had a chilling effect on investment in the sector," reflects Professor Alex De Ruyter at the Centre for Brexit Studies, who has been surveying auto firms in the West Midlands.
It also had an impact on output. Most recently, auto assemblers including Jaguar Land Rover, Toyota and BMW shut down assembly operations in October to avoid disruption around the time of the UK's scheduled departure from the EU. It was the second time in 2019 that car firms in the UK had to shut down for this reason.
Back in April, much of the UK car industry was idled in anticipation of the original end-of-March Brexit deadline. Firms brought forward planned maintenance shutdowns and took extended breaks in an effort to mitigate the cost of disruption. Output fell by 45% in April, compared with a year earlier. JLR's Chief Exec Ralf Speth said the firm had no choice but to stop production lines at its four UK plants (Solihull, Castle Bromwich, Wolverhampton and Halewood), stating that the firm needed 20 million parts a day; every part had to be available when needed and just in time.
The latter point illustrates the vulnerability of automotive manufacturing that relies on 'Just in Time' (JIT) supply chains to customs delays and supply chain disruption. Essentially, customs delays under a No-Deal Brexit would throw a big spanner in the works of JIT systems commonly used across UK and EU manufacturing.
Trade Deal Essential
The Tories' overwhelming General Election win means that the UK will leave the EU on 31st January 2020 and enter into a transition phase. While Johnson campaigned on the slogan 'Get Brexit Done', exactly what form of Brexit he wants remains unclear as a trade deal still needs to be struck with the EU, and quickly. There is still the risk of a No Deal exit at the end of 2020, if a trade deal hasn't been agreed or the transition phase extended. Peugeot has already stated bluntly that No Deal would mean no investment at Vauxhall at Ellesmere Port (the current Astra model is due to be replaced in 2021).
Ian Henry at AutoAnalysis has crunched the figures in terms of how a No Deal Brexit would impact. "A hard Brexit, switching to WTO terms, would add around £3bn a year to the vehicle manufacturing sector's costs through tariffs alone, with additional non-tariff barrier costs on top. That is unsustainable in the long run," he said. "It is questionable what the government can do to mitigate these tariffs without falling foul of "level playing field" provisions.
"A hard Brexit would also make the case for long term production in the UK for EU highly questionable for most vehicle plants. I would expect at least 1.5m vehicles would be lost from UK production over a five-year period from when the hard Brexit began."
All of which means that exiting the EU in an orderly way with a trade deal and minimal trade friction beyond the transition period remains vital for the British auto industry. No Deal at the end of 2020 would be damaging to output, jobs and investment, just at a time when the industry is investing heavily in the shift towards electric and – in the longer term – autonomous cars.