INNOVATIONS IN PLASTIC PACKAGING
During 2019, the entire plastics family of materials and its most common usage, packaging, has been the subject of many miles of column inches, campaigns, tweets and even a television series or two. Entire communities have made public pledges to give up plastics; consumers have been bringing bags of plastic packaging back to retailers to demand they do something; and legislation in the form of bans on items like microbeads and plastics straws has been debated and, in some cases, implemented.
The reason is the challenge of plastic pollution, particularly in the marine environment. As our understanding of the impacts of plastic grows, we are finding it in more and more places, including our own bodies.
A range of materials, uses and relationship issues 
Plastics are a diverse range of materials and their properties make them ideal for the manufacture of a wide range of products. They are cheap, strong, lightweight and can be transparent. Their natural barrier properties can be enhanced though use of additives or the construction of multilayer and multi-material structures. The extension of product life that plastic packaging can provide, for everything from fresh produce to pharmaceuticals, underpins the logistics of global supply chains. This diversity and complexity, coupled with the relative low cost of the raw material is, unfortunately, a key component of the issue. As a society we do not value plastics at the end of their first use cycle sufficiently; plastic itself is not the problem – it is our relationship with it.
The solution lies in developing a more circular economy for plastics. Through innovation across the supply chain to reduce, replace, reuse and recycle, greater value can be derived from the material and the likelihood of it ending up as a pollutant decreased. There is growing appetite across the UK supply chain to make this shift, evidenced by the success of the UK Plastics Pact, an industry-wide agreement, managed by WRAP (Waste Resources and Action Programme). Pact signatories commit to four key targets:
100% of plastic packaging to be reusable, recyclable or compostable.
70% of plastic packaging effectively recycled or composted.
30% average recycled content across all plastic packaging.
Take actions to eliminate problematic or unnecessary single-use packaging items through redesign, innovation or alternative (reuse) delivery models.
As well as signing up to the Pact targets many UK retailers and brands are making their own separate commitments to making their packaging more circular. Sainsbury's has pledged to substantially reduce the overall quantity of plastic it uses; Waitrose and Morrisons are trialling 'unpackaged' approaches, offering more categories of products for sale loose and even allowing customers to bring their own reusable packaging to store.
Supporting change: The Smart Sustainable Plastic Packaging Challenge 
Innovate UK has developed the Smart Sustainable Plastic Packaging Challenge, part of the Industrial Strategy Challenge Fund, a £60M investment in R&D that runs over the next 5 years. The Challenge will deliver a core programme to support networking and collaboration; it will invest in fundamental research to deliver greater understanding in areas such as the impact of plastic pollution on the environment and consumer behaviour; and it will co-invest with industry across a series of funding competitions, ranging from early-stage research to first-of-a-kind demonstrator projects.
Materials innovation, including improving 'compatibilisation', is about making it easier to use recycled content in the manufacture of new products. This can be challenging for manufacturers who have optimised processes for virgin polymer, particularly if the recycled feedstock is varied in both quality and availability. Approaches being explored include the use of additives to improve the blending of virgin and recycled feedstocks; dynamic monitoring of products with data being used to adjust the rate of inclusion in real-time; and even changes (such as increased inline filtering) to physical handling to optimise the use of recycled material.
Biopolymers, plastics made directly from organic material rather than fossil fuels, and often created to be biodegradable, also have challenges, ranging from developing materials that are 'drop-in' compatible to existing manufacturing processes, through to finding appropriate end-of-life solutions. Although many packaging items made of these materials are tested to composting standards they are not widely accepted in organic waste streams across the UK. (See MarinaTex box-out)
Alternatives to plastics for packaging applications are also being explored, such as mycelium-based materials to replace expanded polystyrene, and insulating packaging made with paper, rather than plastic film.
Advancing recycling 
Another focus area will be support for the development of processes and technologies that can deliver high-quality, high-value and highly consistent recycled plastic.
New sorting technologies using advanced photonics, such as redesigned near-infrared cameras to identify packaging by material type and colour, can facilitate high-speed and accurate sorting. Invisible markers are being developed that can be applied to packaging to provide additional information, which sorting systems can detect but don't impact on packaging appearance or branding. Such systems can allow packaging to be sorted by its original contents; important for very exacting specifications such as food-contact grade recycled polymer.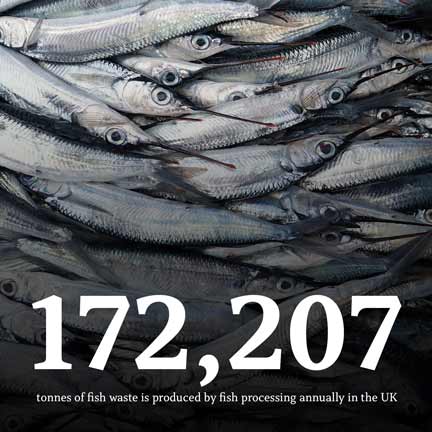 Increasing yield for recyclers is important for improving economic viability. New approaches to shredding, using cryogenic techniques or enhanced sorting systems based on differing densities of plastics, help to reduce losses.
Chemical recycling 
The commercialisation of chemical recycling technologies is a very significant development. The majority of packaging recycling currently is 'mechanical', in which the plastic itself is preserved in polymeric form. Output can be very pure and high quality but it will never be quite the same as virgin polymer.
In chemical recycling the polymer chains are broken back down to the monomers from which they were made; these can then be remade into what is effectively virgin polymer. A number of systems, ranging from pyrolysis techniques to solvent-based, are being developed and trialled. In some cases, these technologies are being deployed at recycling sites; in others, they are being integrated into polymer manufacturing facilities.
Looking further into the future, the next great leap could be biological recycling, where microbes, recently discovered in landfill sites, and their enzymes, carry out a similar process of breaking down waste plastic into simple molecules and stitching them back together into high value products.
Innovation and investment to deliver a more circular economy for plastic packaging has never had so much attention focused on it. Any company working in the supply chain needs to be looking at this area or risk being left behind.
RECYCLING: A QUESTION OF CAPACITY AND WILL
Gill Jakes, Director of Bosworth Plastics, deplores the lack of recycling capacity in the UK – along with the historic lack of will to build it.
Bosworth Plastics, which designs and manufactures injection moulded engineering components at its base in Hinkley, Leicestershire, has been putting increasing efforts into investigating better ways of making plastics. It has looked at the practicality of dissolvable, compostable and otherwise less damaging polymers but the biggest challenge is now the lack of recycling capacity in the UK.
"We have been trying to close the circle in our own factory and we have a system whereby robots automatically collect waste material from our own processes, put it straight into a granulator and we re-use it," says Gill Jakes, company director.
"But as a country, we haven't invested in our own recycling facilities. We don't have the infrastructure and we don't have the capacity."
The blame for this extends to successive governments, she maintains. Making it financially more attractive to send waste overseas has led to whatever domestic capacity there was being shut down. With China and other recipient countries now refusing to take any more waste, it has nowhere to go and is piling up on docksides and in whatever storage is available. Aluminium cans effectively have a closed loop; PET is easy to recycle and should be. The same effort being put into developing batteries and gigafactories should go into cleaning up the plastics industry.
UK STUDENT'S FISH-WASTE BIOPLASTIC WINS DYSON AWARD
British designer Lucy Hughes, a product design student at the University of Sussex, won the annual £30,000 James Dyson International Award with the development of a plastic based on fish skin and scales, which she has named MarinaTex.
Ms Hughes approached the challenge from the waste stream, rather than virgin materials. She says that 172,207 tonnes of fish waste is produced annually. Her bioplastic composts naturally within six to eight weeks and is light enough to be used in plastic bags. One Atlantic cod may produce sufficient material for 1400 MarinaTex carriers.
LUCIDEON: ALTERNATIVES TO MICROBEADS IN COSMETICS MANUFACTURE
The UK issued a ban on microbeads in rinse-off products such as scrubs in June 2018; the ban is expected imminently to be extended to creams, liquids, and anything else containing microplastics, which can become a dangerous pollutant, damaging the health of marine animals and even altering their behaviour.
With funding from Innovate UK, Lucideon launched a feasibility study to assess whether polymers in microbeads can be replaced by inorganic alternatives such as glass and ceramics, which are environmentally friendly and already present in sand, soil and the ocean.
Engineering challenges include problems beyond creating the right size and shape, cost is also an issue, as current alternatives are about 2000% more expensive than microplastics, according to Dr Gasparini, Senior Chemical Engineer at Lucideon.
Although natural alternatives could be dug out from the sand and soil naturally, this would not provide a very sustainable solution. Lucideon is exploring how to manufacture the materials synthetically in an environmentally friendly way and without using high temperature processes, that may produce an environmentally- friendly material but are energy-intensive.
As Dr Gasparini explains that Lucideon's project goal is to deliver the industry's size, shape and cost requirements from an environmentally-friendly, low-temperature approach to produce a non-pollutant material.
Lucideon is hoping to produce at least 80 tonnes of microbeads by the time it goes to market. Dr Gasparini hopes that there will be "about a 30% lower cost for industry, compared to microplastics."
LEADING IMM PROVIDER ADDRESSES PLASTICS AND THE ENVIRONMENT
By Colin Tirel, Managing Director, ARBURG Ltd 
As global player in the injection moulding machine market, ARBURG is extremely conscious of its responsibilities related to the circular economy involving plastics through every aspect of what we do. This starts from the internal manufacturing processes employed in our ultramodern manufacturing facility in southern Germany, defining the most suitable and efficient solutions for customers, through to how the customers best utilise our equipment in their mould shops.
Over the last 25-years ARBURG have made quantum leaps in technology advancements, and a big focus has been energy consumption. This is true in many sectors of the plastics industry and is particularly so in the packaging sector where margins can be small and high productivity is absolutely key.
We now offer bespoke machine specifications for the packaging sector which meet the sector's specific requirements. These machines have been developed to work in this sector to give the optimum solution and ensure that production is sustainable and as efficient as it can be. We now offer customers energy-saving options within our machines using servo hydraulics and servo motor technology in our hybrid and electric machines.


These types of technologies can give customers shortened cycle times for higher productivity, improved energy consumption, and in many cases significantly improve the quality and the consistency of the components produced. The increasing demands of packaging mean that our technologies have developed with an eye on the processing of Post Consumable Recyclates (PCRs).
ARBURG approaches the question of the circular economy very seriously and this is underlined with the introduction of arburgxGREENworld, an initiative that seeks to serve three areas: protecting resources, creating cycles and increasing efficiency.
WWW.ARBURG.COM/EN/GB/ARBURGGREENWORLD.