A BETTER PILL
by Marc Beishon
Pharmaceuticals, one of the top performing sectors in Europe, has a substantial positive trade balance of more than 100 billion with the rest of the world on a total export value of more than e400 billion, according to the European Federation of Pharmaceutical Industries and Associations (EFPIA).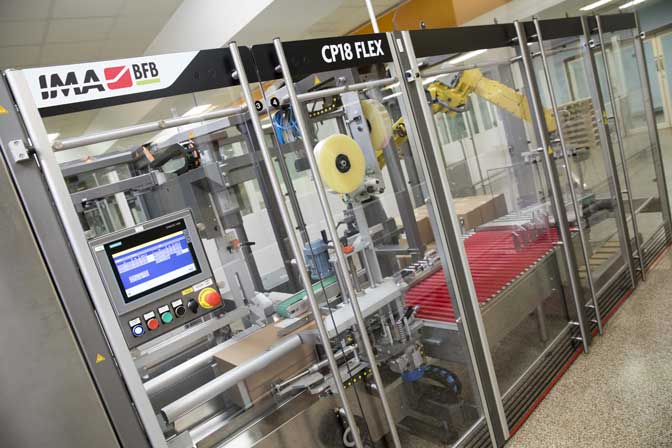 But all is not well; emerging economies such as Brazil, China and India are ramping up economic and research activity. North America still dominates; Europe, as in so many other aspects, is a fragmented market that suffers from "parallel trade" in medicines, which deprives the industry of resources to fund R&D.
Amid these trends the UK is lagging behind the top performing European countries. Bryan Deane, director of new medicines and health policy at the Association of the British Pharmaceutical Industry (ABPI), observed that the Department for International Trade reported that in 2018 the UK exported about £24.7 billion (45% to the EU) of medicines, but imported the same – £24.7 billion (but 77% from the EU). The UK used to have an export surplus.
"We are also not growing like some countries – we are already behind Germany and Switzerland, and Belgium, Ireland and the Netherlands are focusing on attracting manufacturing facilities. We have to express some concern," he says.
In 2017, medicines comprised 6.7% of UK trade, with European markets being key targets. While tariffs do not apply to pharmaceuticals under World Trade Organisation (WTO) rules, the UK government has called for the WTO's list of products and components to be updated and notes supply chain factors in Brexit that may put pressure on trade. Another spanner in the works may be the loss of EU research funds.
Three-legged stool
Deane says there are about 190 medicine manufacturing plants in the UK, although many are small and designed purely for producing early stage materials. In Manufacturing Vision for UK Pharma, the ABPI identifies three main segments in the market:
Established medicines – including small molecule drugs, monoclonal antibodies, traditional vaccines and therapeutic proteins
Complex medicines, such as antibody drug conjugates, oligonucleotides, viral vectors
Future treatments, such as cell and gene therapies, and new vaccines.
There are opportunities to develop new and improved manufacturing processes and capacity in all segments, and to develop value in advanced technologies especially.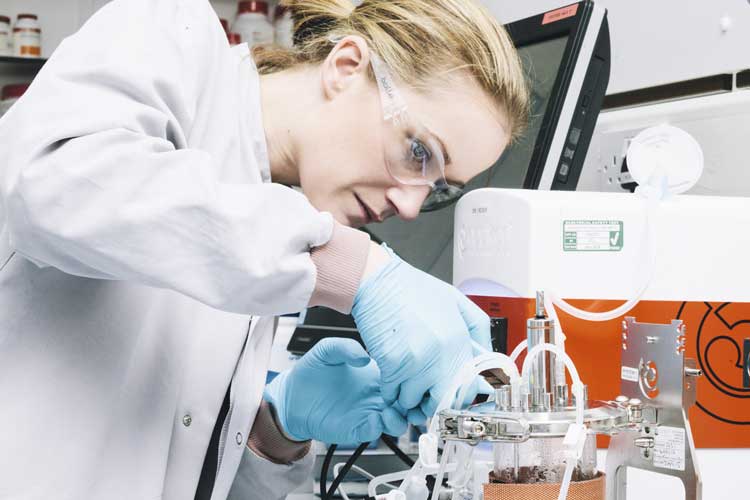 The vast majority of drugs prescribed in the UK are generics (off patent). Their use doubled between 2005 and 2017 to 75% of total prescriptions. But they account for only 28% of NHS spending on drugs, according to a 2019 report by consultancy, Oxera. Many are made by giant generics firms such as Sandoz, Sun and Teva in overseas facilities but there is UK investment, notably by Indian firm Accord (a subsidiary of Intas), which has opened a 22 acre manufacturing site in Fawdon, Northumberland, which is set to employ 500 people by 2020.
Life Sciences Industrial Strategy
This investment is by no means isolated. The most encouraging aspect of medicines manufacturing here is the implementation of the government's life sciences industrial strategy, which is starting to bear fruits by developing platforms that can be used by firms especially at the pre-competitive phases of the drug production process. Nick Medcalf, who is deputy challenge director for the ISCF Medicines Manufacturing programme at UK Research and Innovation (UKRI), which manages the government's Industrial Strategy Challenge Fund (ISCF), says it's part of an overall drive to address challenges such as the ageing population, which is not just about diseases of older age but addressing conditions earlier in life that can affect long term ill health, such as genetic disorders, for which treatments are likely to have high ticket prices.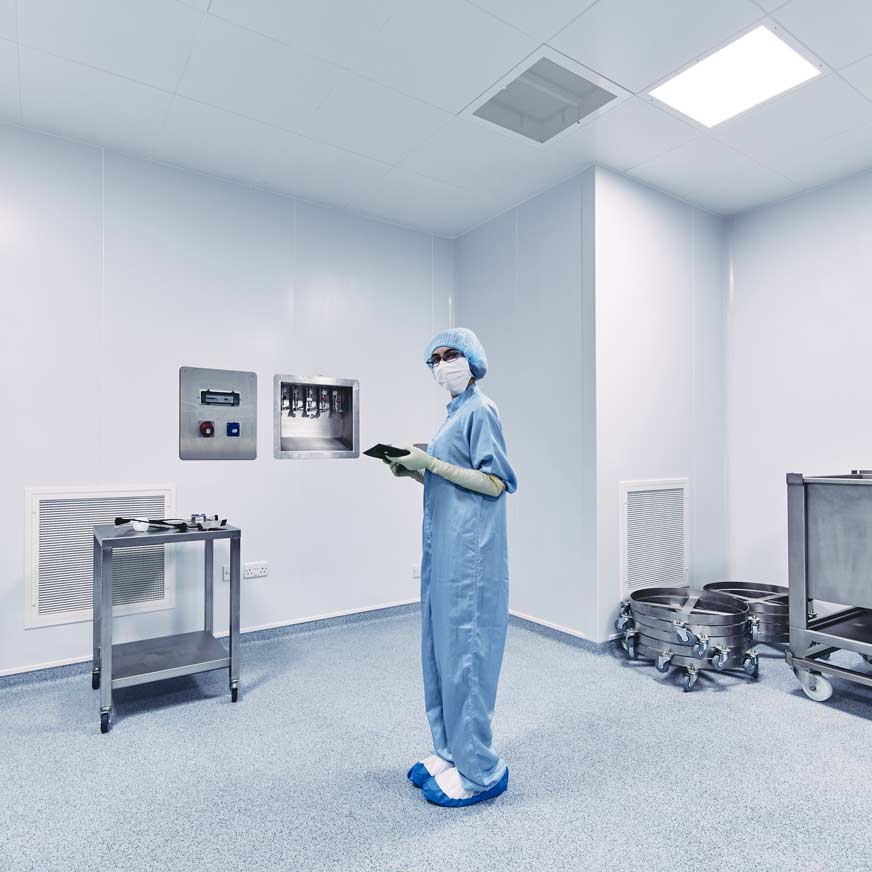 It also aims to tap a major UK strength, which is academic research in fields such as biology and chemical and bio-engineering, but the challenge is to foster the translational stepping stones to not only develop new drugs but also to keep innovative manufacturing processes on home soil and thereby capture maximum value.
Medcalf notes that once medicines development scales up beyond the highly skilled, small batch environment commonly seen in an academic setting to manufacturing, capital costs can be great, especially when new technology is needed. This is where new facilities such as the Medicines Manufacturing Innovation Centre (MMIC) in Scotland come in: by providing access to process platforms based on latest technologies, companies move from this pre-competitive environment to their own in-house systems. Previously, say Medcalf, new manufacturing technologies could take years to be validated for use.
UK Pharmaceutical companies range from Ginats like GSK and Pfizer to very small, specialised producers of early-stage materials.
Accord's new site atFawdon, Northumberland,is set to employ 500 peopleby the end of 2020.
"Now we are helping companies to access important new manufacturing platforms more quickly. We are addressing an issue that the market will not solve as we de-risk process development." The two UK giants, AstraZeneca and GlaxoSmithKline, are among the funders of the MMIC, which is led by the Centre for Process Innovation (CPI), part of the High Value Manufacturing Catapult. Other UKRI initiatives, which are also promoted by the Medicines Manufacturing Industry Partnership (MMIP), hosted by the ABPI, are aimed at more complex agents (see box).
An eyecatching major announcement in 2019 was of further investment by Pfizer at its Sandwich, Kent, operation, to develop novel manufacturing technology to make paediatric medicines more suitable for children. There are substantial manufacturing investments like this around the country by commercial players, but a race is on to capture "end to end" value in new technologies and processes. As Deane says, science is international and once a company heads to, say, the facility-rich Boston area in the US, they could be gone for good.
This is a sector where no country can go it alone, given the wide range of new technologies. Medcalf notes that interest in the UK's expertise results in approaches even from countries that excel in advanced medicines manufacture, including Canada, Germany and Japan. Some of these lead to international collaboration. The key is to keep minds focused on the right infrastructure and industrial culture that will attract developers to the UK in line with its strengths.
Trends and movers for 2020
Scope not scale – Nick Medcalf says that, in future, the industry will need to de-emphasise economy of scale (big batches from big facilities) and build more economy of scope (access at reasonable cost to adaptable plant at smaller scale) to meet demand for personalised medicines. there is also a need for a paradigm shift to approaches that minimise waste and allow agile supply, commonly applied in other industries, such as continuous manufacturing, Six Sigma and quality by design. The MMIC is being set up as a model for this as a digital "factory of the future".

Pfizer committed further investment in its Sandwich, Kent site, for the development of novel manufacturing technology for paediatric medicines.

The Cell and Gene Therapy Catapult's manufacturing centre in Stevenage, supported by Innovate UK, helps companies develop processes and is authorised for commercial manufacturing of licensed medicines. Another major player with the same authorisation is Oxford Biomedica, which is expanding capacity at its OxBox facility. Also in Oxfordshire will be the Vaccines Manufacturing Innovation Centre, scheduled for opening in 2022, funded by the ISCF. The National Biologics Manufacturing Centre in Darlington, a part of CPI, is developing new processes for biologic medicines; the Future Targeted Healthcare Manufacturing Hub at University College London is addressing manufacturing challenges in precision medicine.
Outsourcing – specialist contract development and manufacturing organisations (CDMOs) are a growing sector for gaining rapid expertise to trends such as continuous manufacturing and new platforms. Two firms to watch in the UK are Arcinova, in Alnwick, Northumberland, and Cobra Biologics in Keele.
Close to home – the NHS is a world powerhouse in integrated healthcare provision and is ideally placed to foster regional groups that offer personalised, high-value, low-volume manufacturing expertise for agents that don't travel well. A network of three Advanced Therapy Treatment Centres is building expertise among businesses, clinicians and academics to make and deliver advanced treatments and is coordinated by the Cell and Gene Therapy Catapult. The rollout of successful products and processes to other parts of the NHS should be announced over the next few years.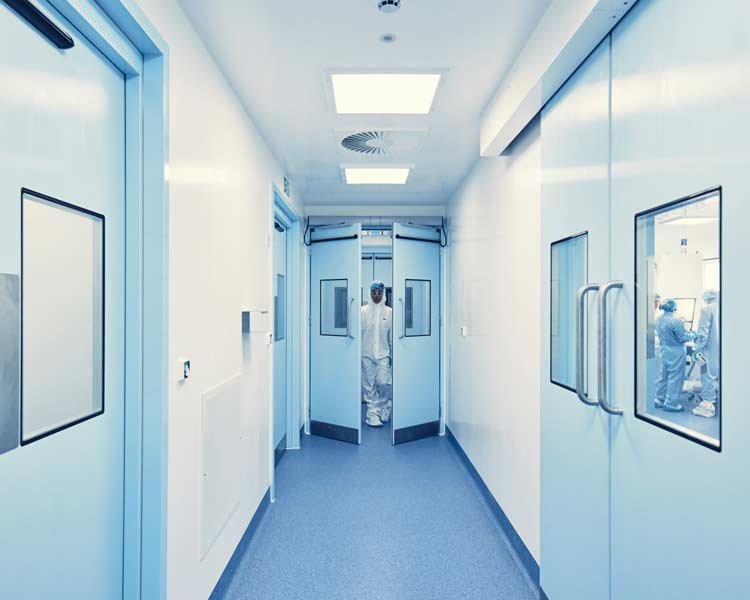 Special delivery – "specials" are unlicensed medicines. They account for only 1% of prescriptions but more than 75,000 formulations, and British firms specialising in advanced high value products are ones to watch in 2020, according to Medcalf, such as Bath ASU, a University of Bath spin-off that specialises in cancer therapies on a named-patient basis.
Training up – UK capacity depends on a skilled workforce and an Advanced Therapies Apprenticeship Community (ATAC) has been established to develop the first apprenticeship programme to train and upskill individuals in developing, manufacturing and delivering innovative therapies at scale.