Above: CGT Catapult's Stevenage manufacturing centre adds manufacturing capacity for viral vectors and cell therapies
AS 2019 BEGINS, THE SHAPE OF BREXIT REMAINS UNKNOWN, AND THE PHARMACEUTICALS SECTOR IS HAVING TO PREPARE FOR A WORSTCASE SCENARIO OF A NO-DEAL EXIT, BUILDING UP STOCKPILES OF MEDICINES. ALTHOUGH THE PRIME MINISTER HAS SAID SHE WANTS ASSOCIATE MEMBERSHIP OF EMA, THERE IS NO SUCH THING – NON-EU STATES SUCH AS NORWAY ARE FULL MEMBERS.
Theresa May's deal included provisions to maintain medicine supply. "It also includes the 'possibility of cooperation' between regulators MHRA and EMA," says ABPI chief executive Mike Thompson. "We urge politicians to move swiftly to confirm the closest cooperation in regulation and scientific research, which will maximise Europe's ability to compete globally. Without this, the US and China will continue to attract the major share of life sciences investment."
Despite Brexit, the UK is having to implement the EU Falsified Medicines Directive when it goes live in early February. To prevent fake meds entering the legitimate supply chain, manufacturers will have to add a 2D matrix code, containing a unique serialisation code, to each pack. This code allows the medicine to be tracked throughout its journey from factory to patient. A scan by the dispensing pharmacist will check its authenticity.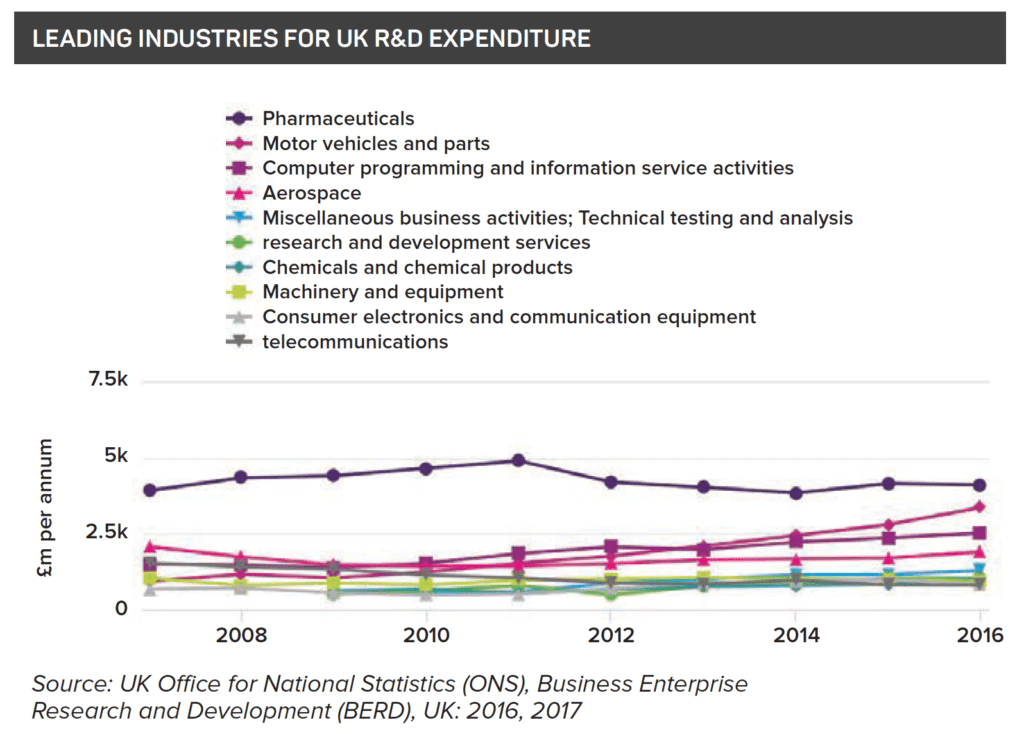 Pharma companies are facing a significant amount of work. 'They have to make sure all packs of medicines on the EU market after February 2019 have these 2D matrix codes, serialisation, and ensure each pack has a tamper-evidence device attached,' says Rick Greville, ABPI director of distribution and supply. 'Production lines are being amended to ensure packs comply with EU regulation.'
Corporate changes
The big story on the M&A front in 2018 was Takeda"s £46bn acquisition of Shire, which was agreed by Shire shareholders in early December. Competition authorities are demanding the divestment of Shire's Phase III drug for inflammatory bowel disease because of competition with Takeda's IBD treatment Entyvio.
A refocusing of the portfolio at AstraZeneca (AZ) included the sell-off of a variety of older products, such as Seroquel and Nexium, in favour of its development pipeline. Several autoimmune and antiinflammatory projects were spun out by AZ's MedImmune into a separate business, Viela Bio.
"The divestment agreements allow us to realise value from our successful medicines while redeploying our resources on developing innovative medicines for patients across our three main therapy areas," said Mark Mallon, AZ's Executive Vice-President for global product and portfolio strategy.
The other UK-headquartered Big Pharma, GlaxoSmithKline, forked out $13bn to buy out Novartis' share of the companies' consumer health joint venture. It is also buying US cancer biotech Tesaro for $5bn. In addition, a four-year collaboration with consumer genetics company 23andMe will give access to genetic resources and data science skills for drug discovery.
Hal Barron, GSK's president of R&D and CSO, said, "We are excited about this unique collaboration as we know that genetic validation of drug targets have a significantly higher chance of ultimately demonstrating benefit for patients and becoming medicines."
GAINING APPROVAL
The increasing focus on advanced therapies and novel modalities is bearing fruit. The first RNAi (ribonucleic acid interference, also known as co-suppression, post-transcriptional gene silencing) based drug, Alnylam's Onpattro (patisiran), was approved to treat hereditary transthyretin amyloidosis (progressive neurodegenerative disease). It blocks messenger RNA from making the faulty transthyretin transport protein in the first place.
The first two cell therapies, Kymriah (tisagenlecleucel) from Novartis and Yescarta (axocabtagene ciloleucel) from Kite/Gilead, were approved by EMA for various types of leukaemia. They are, however, very expensive. T-cells are harvested from the patient, genetically modified using a viral vector, and returned to the patient. NICE (the UK's National Institute for Health and Clinical Excellence) has already said they are too costly; pricing negotiations continue.
British company GW Pharma also made history, when it became the first company to get a cannabis-based medicine licensed by FDA (the USA's Food & Drugs Administration). Epidiolex is a standardised cannabidiol product that is approved to treat two severe types of epilepsy: Lennox-Gastaut syndrome; and Dravet syndrome.
New facilities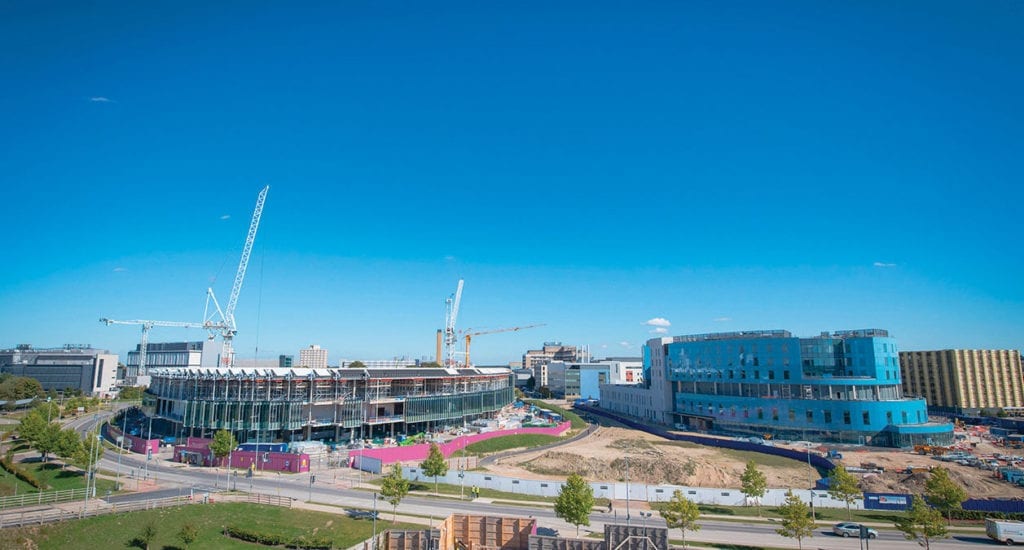 With Innovate UK predicting that, by 2035, the UK could have as much as $10bn of revenue and 18,000 jobs from cell and gene therapies, the government has been making investments. There is a real shortage of manufacturing capacity for both viral vectors and modified cells to kick-start early stage discovery. Work to remedy the situation was made evident with the opening of the Cell and Gene Therapy Catapult manufacturing centre in Stevenage in May. Its six GMP (Good Manufacturing Practice) production suites are already occupied, with Adaptimmune and Freeline manufacturing viral vectors there, and Autolus and Cell Medica making cell therapies. The building was constructed with a second floor to allow for expansion, and demand is such that it was already being fitted out when the facility had its official opening.
"There is no question that there is a shortage of capacity," says Keith Thompson, CEO of the CGT Catapult. "I think the UK is really well placed, partly because of 10 years of funding from our government, to have a significant chunk of the global industry. Once you build a plant and get the supply chain going it attracts more, and this is what we are trying to do in Stevenage."
The government is also backing the Medicines Manufacturing Innovation Centre (MMIC), being led by the Centre for Process Innovation (CPI), and with input from the Medicines Manufacturing Industry Partnership, the University of Strathclyde, AstraZeneca and GlaxoSmithKline. The facility, being built in Renfrewshire, will include GMP manufacturing capabilities for both small molecule APIs (active pharmaceutical ingredients) and drug products.
"MMIC is a transformative venture," says CPI healthcare director Alfredo Ramos. "In the retail industry, distribution was a cost with no value added, but Amazon made it central to its business proposition. MMIC looks to do the same with pharmaceutical manufacturing, moving it from being just a cost to a core differentiating activity in a patient-centric business. It will connect signals from the patient directly to manufacturing and deliver the right medicines, with the right dose, to where it needs to be for the patient. It could speed up process development, remove bottlenecks, and even allow clinical trials supplies to be made-to-order."
Government-backed funding is being put into vaccine manufacture, too, with a Vaccines Manufacturing Innovation Centre set to be built in Oxford. UKRI (UK Research and Innovation) is providing £66m through the Industrial Strategy Fund's Medicines Manufacturing Challenge, with a further £10m coming from partners including Janssen and Merck Sharp & Dohme.
Biosimilar potential
Biosimilars are set to become more widely prescribed in the UK, after four biosimilars to the world's biggest selling medicine Humira (adalimumab), AbbVie's antibody for autoimmune diseases, became available in late 2018. However, Warwick Smith, director general of the British Biosimilars Association, says few are currently being manufactured in the UK. There is one manufacturing plant, but most of its production goes for export.
"There is an opportunity for more complex off-patent medicines to be manufactured in the UK but that needs to be understood and supported by the government," he says. "It has not been a priority, but Brexit may change that." He cites the small molecule generic sector, where prices have been forced down, and most manufacturing has left the UK.
"A couple of scale plants remain but the majority of generics are now made in central and eastern Europe, and Asia," he says. "Government says we need to promote industry and is making life easier for originators, ignoring the fact that three-quarters of NHS medicines are not original brands, and more complex chemical medicines and biologics are coming off patent. There has been no appreciation that this is a market the UK could capture."
Looking to a digital future
According to Accenture Life Sciences' 'Industry X.0 for pharmaceutical manufacturers' report, "Today's pharmaceutical manufacturers recognise innovation and leading-edge technologies are essential to drive growth, yet their hesitation to transform jeopardises their ability to future-proof their businesses." But the industry is now working to help develop and shape a lot of initiatives such as smart factories, connected healthcare and digital design, according to Anand Pogul, strategy and innovation manager, CPI.
"This will help develop new solutions in the pharmaceutical sector," he says. "There is going to be a push from the pharma industry to develop digital capabilities working closely with the Made Smarter Digital Manufacturing Initiative next year. Industry is going to work closely with innovation centres like CPI and universities to develop new ways of bringing products to market."