Change is buffeting the manufacturing industry from a number of directions. Some changes, manufacturers can and should make for themselves, others are motivated by consumers—all of them offer new opportunities. For example, early adoption of new technologies provides a competitive advantage. While actively responding to consumer driven disruptions, like demand for sustainability, can open-up new market share and unlock additional revenue streams. Here are the IFS predictions for the most significant changes to manufacturing in the coming year.
PREDICTION 01
MORE MANUFACTURERS WILL INVEST IN AI (artificial intelligence) TECHNOLOGY AND IMPROVE PRODUCTIVITY
Most manufacturers already employ some level of automation—not just on the plant floor but in the front office. Dried fruit and snack manufacturer Whitworths is a good example. It has reached a high degree of automation in quality management, moving from period random testing of product and manual recording, to a streamlined process driven directly by the shop order.
While automation streamlines processes, AI will be able to create net new processes. So a company like Whitworths may be able to predict quality problems before they happen, or create new AI-driven flavours to meet an individual customers' tastes, as did distiller Diageo.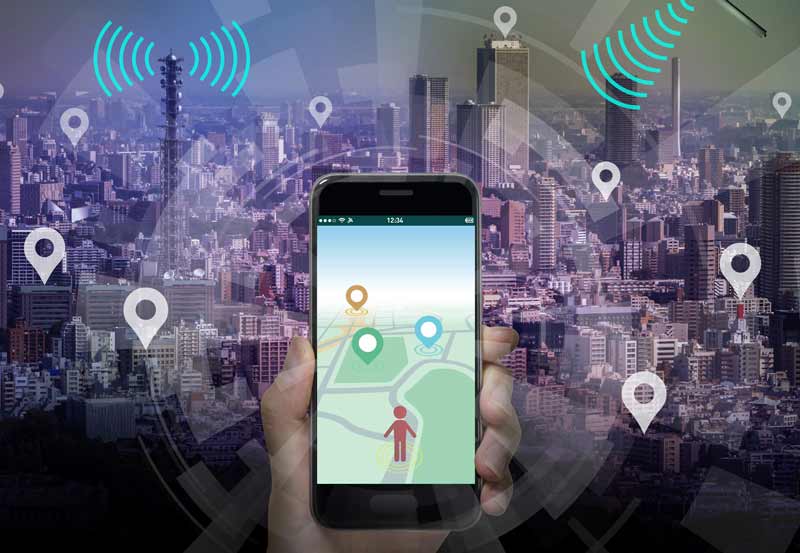 Another area that will continue to develop over the coming years is AI-powered demand planning and forecasting. As AIs are trained on the right data sets, manufacturers will be able to align their supply chain with demand projections to get insights that were previously unimaginable.
This in turn brings about a new mindset for manufacturers. Just-in-time, the Toyota Production System concept, will be taken to new heights, in large part because AI allows a manufacturer to ask, "in time for what, exactly?", what event or combination of events should trigger replenishment? —a demand signal, a price drop in the component part or raw material—it could be anything, and the relationship may not be apparent without AI.
PREDICTION 02
BY THE END OF 2020 THERE WILL BE MORE MANUFACTURING DEVICES CONNECTED BY 5G THAN THERE WILL BE PEOPLE ON 5G NETWORKS
Bernard Marr in Forbes points out the tremendous impact 5G will have when it comes to enabling other technologies.3 Streaming music, TV shows and movies in an uninterrupted way via mobile devices will indeed be easier and more affordable with 5G. But 5G will be more transformational for devices that drive automated industrial processes than for consumer-facing smart devices.
"These advancements will enable connected cars and autonomous driving," Marr writes. "Smart cities with connected logistics, transport, and infrastructure; enhancement in connected healthcare from robotics to blockchain use cases to wearable telemetry; industrial internet of things and smart factories; and the more extended use of augmented reality, virtual reality and mixed reality."
The ultra-low-latency, ubiquitous connectivity of 5G will power sensors on industrial machines, enabling them to talk to each other and generate floods of data. Through machine learning, this data will unlock new vistas of cost savings and efficiency. China and North Korea are already working in this way, and the US and the UK are likely to spend much of the coming year ensuring they don't get left behind.
Improved communications between machines due to 5G, will also bring the ability to automate more complex manufacturing models, including configure-to-order and make-to-order. And thanks to the high speed of 5G, it will now be possible to automate multivariate production, resulting in custom products, regional mass customisation or highly configured products, all with less human involvement than is currently the case.
PREDICTION 03
FOOD AND BEVERAGE MANUFACTURERS WILL NEED TO DELIVER ON SUSTAINABILITY PROMISES TO RETAIN MARKET SHARE
Lumina Intelligence has published a report suggesting that the food and beverage industry has made 905 sustainability promises over the last 12 months. Setting sustainability targets and making promises is commendable, however, there is still work to be done by the industry to turn these promises into deliverables.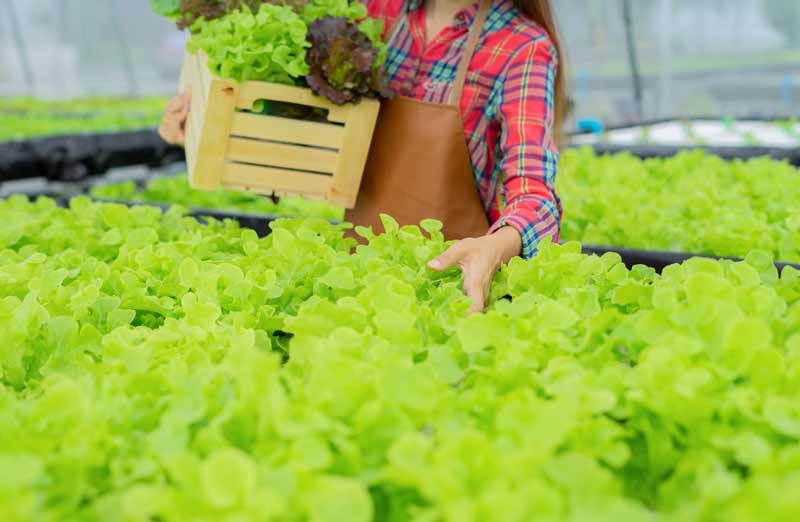 One example is single-use plastics, which have in recent years become deeply unpopular, due to their impact on the environment. But take the plastic wrapping away from food and it's more likely to spoil before it even gets to market, and its shelf life will be significantly compromised. So, without plastics or a bio-friendly alternative, food waste will increase.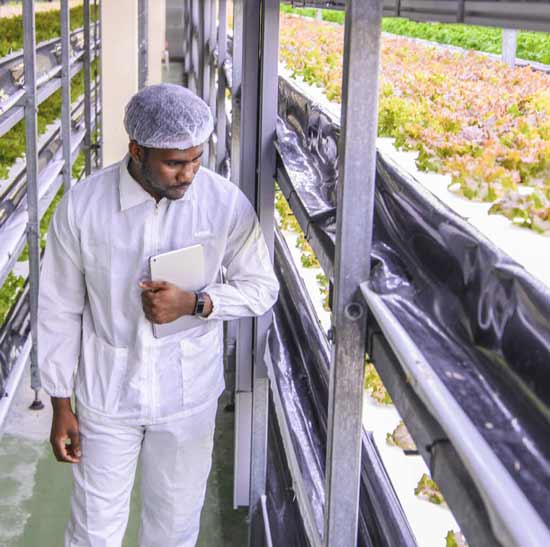 Nonetheless, retailers are listening to their customers and reducing packaging. In various laboratories, scientists are developing starch and vegetable-based packaging that works well with some food products, but not all. A number of supermarkets such as Waitrose in the UK, have stated their aim of reducing waste of some products to zero, following the example of grocery stores such as GRAM in Sweden5 and Original Unverpackt in Germany.
Retail buyers also want to buy clean-label foods—products sustainably made of natural, simple ingredients with minimal or no preservatives or artificial colours or flavours. Once a differentiator, clean labels are now the cost of entry for many retail categories, according to a 2019 clean label study by Kerry.
The general trend is clear, consumers and retailers alike are demanding proof of sustainability. Insurgent manufacturers can use this opportunity to challenge CPG giants and eat away at their market share. To compete effectively, manufacturers will need enterprise solutions that can support the tracking, tracing and mass-balance reporting that will be required for compliance.
PREDICTION 04
MORE PROCESS MANUFACTURERS WILL ADOPT SERVITISATION
Discrete manufacturers have been adopting servitization for many years, charging for the outcomes their products provide, instead of a product sale. Now process manufacturers are making this change in business strategy, as more of their customers desire a service, over product ownership.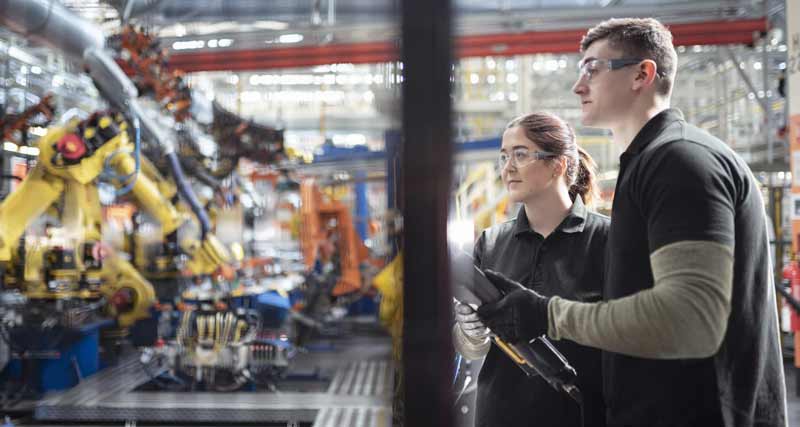 Servitization is recognised as having three levels, starting at a base level; selling products and spares, through to an advanced level; selling just a service. In process manufacturing, an advanced level of servitization is required—selling maintenance and repairs, simply doesn't work for a manufacturer that makes a chicken pie! Here are a couple of ways servitization can be achieved in process manufacturing:
Offer a service as well as the product. Luxury paint supplier Farrow and Ball sells cans of paint through retail channels of distribution. The company will also send an advisor to a consumer's home to look at the walls and offer counsel on colours, decoration techniques, and where feature walls might work well. There is then potential to upsell the consumer to a return visit a few years later.
Aiming for an outcomes-based fee rather than a per-unit price. Pharma giant Novartis was particularly skilled at this when, in addition to selling tablets by weight or per unit, it offered its drug for congestive heart failure with a rebate on the cost of the drug if patients returned to hospital within a given time. This was a solid contractual clause; if the patient returned to hospital or died prematurely, the hospital received a refund. Switching to a servitization business model requires a significant shift in thinking for traditional manufacturers. They must change their position from existing just to make things, to seeing servitization as an opportunity for growth. Once a company makes this transition, they will realise the many benefits of a more service-centric approach, including shared risk, improved quality, customer 'lock in' and predictable revenues.
TAKING ADVANTAGE OF CHANGE
2020 is set to be a year of change for the manufacturing industry, driven by technology, sustainability and servitization. Savvy manufacturers can use this disruption to their advantage, automating more of their processes, uncovering new solutions with AI, securing new buyers with sustainable offerings, and working directly with customers through servitization. Those with the right systems in place to seize and react to these changes, will see long-term gains in revenue and growth.