DORRIEN PETERS
Partner and National Head of Manufacturing, Irwin Mitchell 
I'm pleased Irwin Mitchell is supporting the 2019/20 UK Manufacturing Review. As a leading UK law firm, we're committed to the manufacturing sector, and although the last 12 months has seen significant disruption, I remain excited about the opportunities that exist.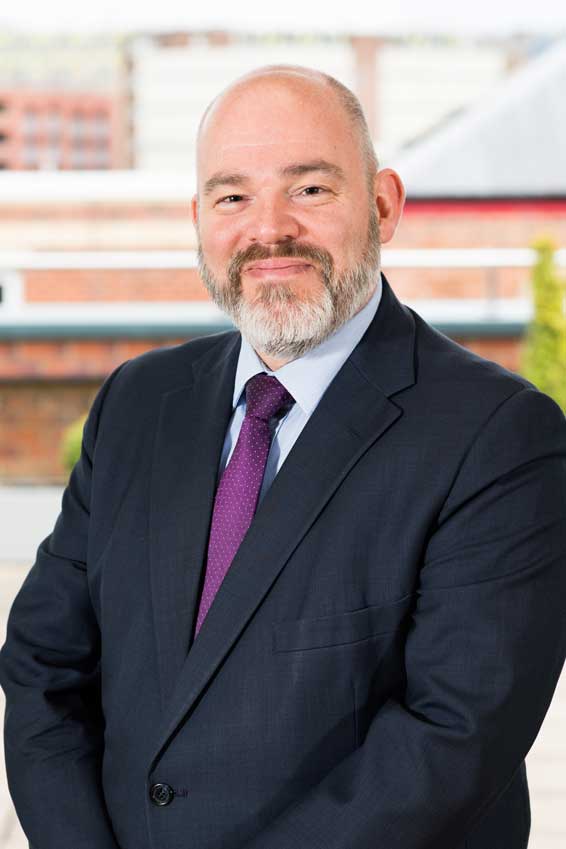 One of the reasons for this is the huge potential that I believe exists for manufacturers willing to embrace so-called Industry 4.0 technologies.
Our new 'Going Fourth' study aims to raise understanding about Industry 4.0, and help manufacturers navigate the new data-driven business world to understand the legal issues involved.
The study highlights the different ways Industry 4.0 technologies are being used. Companies have never had so much accurate information about their operations, and have the opportunity to be more productive, efficient, flexible, agile and profitable.
But the report also calls on companies to understand how collecting and having access to more data can increase the risk of breaking the law.
Pooling the experience of a group of in-house experts, specialist lawyers and business leaders from organisations including Siemens and Thales, the report covers a wide range of areas which are explored in greater depth in later sections of the UK Manufacturing Review.
Volume and the cyber threat 
According to US tech company DOMO, over 2.5 quintillion bytes of data are created every single day.
Machines in factories are increasingly being connected to and sharing their data with an enterprise systems. But with volume comes risk. There are greater opportunities for cyber criminals to compromise data, and the risk of valuable data leaking or being lost is also rising in proportion to the volume.
Staff monitoring 
The report also looks at the increasing use of technology to monitor staff and measure productivity. It warns that if this is done without their knowledge to give the employer an advantage, it's a breach of the GDPR. Employers can face huge fines, and must be rigorous in their transparency to avoid this.
Highlighting the increased risk facing manufacturers when it comes to sensitive data and dealing with cyber security threats, the report raises concerns for the sector about the rising trend of cyber attacks on Industrial Control Systems.
Irwin Mitchell's experts also explain how companies that create intellectual property can both capitalise on and be penalised by this change.
Digital transformation is reshaping how organisations do business, driving them to a data-driven world. But there are significant risks and numerous legal issues to be aware of. If the productivity gap is to be bridged, it's imperative that manufacturers get familiar with how data can be used to improve profitability, whilst acknowledging the laws and procedures that will apply as data increasingly dominates how we work.
Hopefully the report will help businesses grappling with these themes. Please feel free take a look at it at irwinmitchell. com, and if you're interested in discussing some of the issues in it, please don't hesitate to get in touch.