AUTOMATION IS THE KEY TO RIGHT FIRST TIME PARTS 
MSP's innovative software cuts cycle times and ensures parts are made faster, more accurately, and with less waste.
Manufacturers of complex, expensive and critical components will usually find that their parts are not perfect after they have been machined and taken off the machine tool. MSP strives to help manufacturers get the performance and quality improvements they expect from their existing capital assets, by removing the manual production processes that can affect part quality. Their mission is to identify any errors that will occur when machining, before any metal is cut.
"MSP helps companies collect critical machine and alignment data, analyse it efficiently and understand how to apply the findings to fix any production problems before they start machining," says Peter Hammond, co-founder and Technical Director of MSP. "We provide a guarantee to our customers that their machine tool is capable of making parts within tolerance and that the alignment control in the finishing process will produce 100% accurate parts, 100% of the time".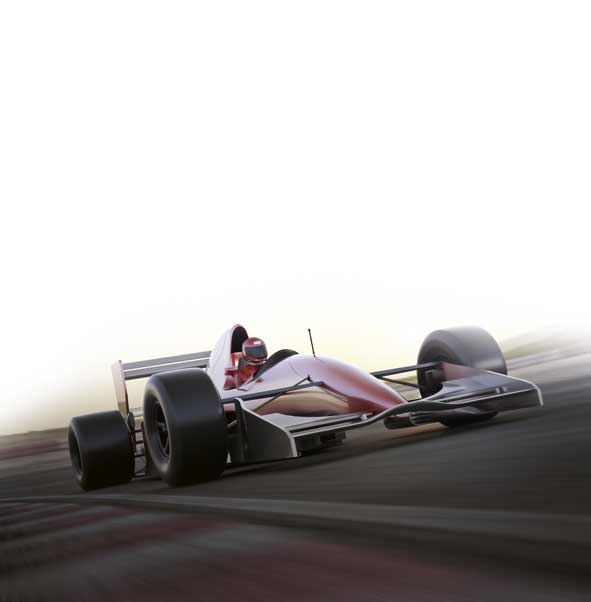 It's a bold claim, but MSP is prepared to go further and say that its software and expertise helps customers save millions of pounds in costs and material, and days in production time. "Machining parts when the machine is not in a fit state, the part alignment is incorrect or when the condition of supply is unknown is a waste of time and resources and will most certainly result in concessions and scrapped parts," explains Peter. "Our system makes the entire process automated which means that parts can be setup in the same time it takes to run a probing program".
Automation you can trust 
MSP delivers and installs automated software and hardware onto customers' machine tools. With MSP's support, customers ultimately trust their machine tools well enough to automatically fixture a part, press 'Cycle Start', and be confident that their part will be machined accurately.
MSP has now extended its expertise into the manufacture of additive parts. Machining problems can lead to significant cost implications, especially when using expensive materials such as titanium or Inconel. Additive manufacturing (AM), also known as 3D printing, of parts rapidly produces 'near net' parts but is also not problem-free. "Machining of preformed parts is very difficult because of the very thing that gives AM its advantage over traditional parts: the absence of excess material," says Hammond. "AM part tolerances are incredibly tight; and perfectly good parts can end up being scrapped because of machine error or a manual misalignment."
"Using our systems, both subtractive and additive manufacturers can be assured of perfect parts, every time".
For more information about MSP, visit metsoftpro.com; call +44 (0)1665 608193 or email [email protected]
ACCELERATING F1: MACHINING PARTS IN 93% LESS TIME
A leading Formula 1 team was suffering from long setup times before machining complex aero components, such as the nose cone or front wing.
The existing probing process was manual and time-consuming, with handwritten results collated and emailed to the designer for approval, before any machining took place.
MSP's NC-Checker enabled operators to identify and remove errors on the machine to boost accuracy. The software's benchmark reports keep track of machine capability allowing them to schedule maintenance only when necessary.
NC-PerfectPart automated their part setup by automatically aligning the machine to the part and, in turn, completely eliminated the need to move the part around to the correct position. This reduced the setup time from 10 hours to only 38 minutes.
The software's Pre-Machining Verification report was also able to confirm the alignment was valid and the part would be machined within tolerance, making it impossible to machine a bad part.
In such a fast-paced sport where every second is vital and chassis production is restricted, right first time accuracy is crucial.
100% PRODUCTIVITY IMPROVEMENT FOR INDUSTRIAL GAS TURBINES
Doncasters Precision Castings – Deritend manufactures investment cast and machined industrial gas turbine airfoils, which are made from nickel and cobalt-based superalloys.
The company sought to improve right-first-time machining rates, eliminate errors, cut costly hard fixturing and reduce setup time.
An Applications Engineer from MSP's associate company Renishaw PLC, recommended MSP's NC-PerfectPart and NC-Checker Software, combined with a Renishaw RMP600 probe to automate part alignment and machine assessments. Setting and machining a typical industrial gas turbine nozzle originally took four hours but with these solutions the part can now be probed, machined and checked in under two hours.
More complex components, which had required up to eight hours' machining time and continuous operator oversight, are now produced in the same two-hour cycle, generating further savings.

MSP halved Doncaster's part setup cycle from four hours to just two with their NC-Checker and NC-PerfectPart software.
SAVINGS OF £21 MILLION FOR BAE SYSTEMS
BAE Systems PLC had a major supply contract for F-35 Lightning II rear fuselage assemblies to Lockheed Martin. The Samlesbury Engineering team were challenged with increasing F-35 production rate to one plane set per day.
Facilitating machining to tight tolerances, despite the complex shape, of the Nozzle Bay Doors for the F-35 Short Take Off/ Vertical Landing variant, while shortening setup times, reducing production costs and increasing part quality, was critical.
Using NC-PerfectPart, the BAE Systems team developed "sticky fixturing", a setup technique that holds a component in its free-state while it is machined. BAE Systems and MSP developed adaptive machining utilising MSP's automated parts set up, reducing part setup time from days to minutes, saving £21m over the life of the programme.